Change Font
Access the ReportWriter screen by selecting Membership List Reports from the Reports sub-menu.
Once you have created or opened your report, you may change the font of either the text fields or the data fields. To do this, click the field that you want to edit once with the mouse. Then select [Edit] then [Font] from the menus above. You will see the following screen: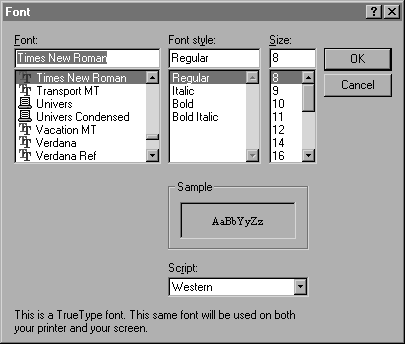 Select your font type, style and size from this screen and click <OK>.
You can also change the font style by clicking the field you want to change - then clicking the Bold

, Italics

, or Underline

buttons at the top of the screen.