List Yahrzeit by Date
The "List Yahrzeit by Date" option is used to print a report of Yahrzeit anniversaries by date. When you select this option the following screen will appear: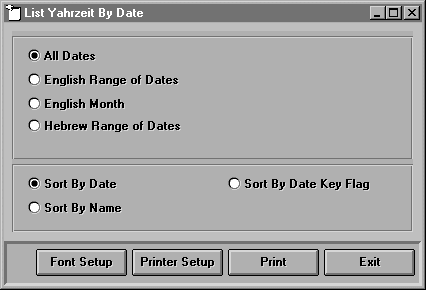 You may select to print all dates (anniversaries for one year), a range of dates, or a single date. You may choose to sort the report by date of observance, by deceased name, or by the date key flag - whether the record is based on the Hebrew or civil date of death.